Description
From June 22-24, 2018, The Lighter Side Network will host the first annual Wholeness Living Online Expo. The hosts of The Lighter Side Network along with other guests will lecture, teach and heal the community through this three-day virtual event.The expo will include interactive elements such as chats and Q&A functions, giveaways and raffles. Participants will be able to join from the comforts of their own homes from all over the world.
The Lighter Side Network (LSN) was founded to create the space where the everyday meets the extraordinary. Our line up allows common topics to mingle with the unusual in an educational, uplifting way. LSN supports wholeness living content through it shows, articles and now with the online annual expo.
The Wholeness Living Online Expo will be hosted through Zoom's webinar services which will allow the hosts and our attendees to be anywhere and still participate. Since there is no event space to be rented, we pass the savings along to our attendees. The entire weekend ticket will retail at $100. Once you purchase your ticket, we will email you a code to log in for the weekend. Simple as that.
---
Here is our line-up: 
Friday, June 22
6:00 pm – 6:45 pm EST
Opening Meditation 'Getting Centered' led by  Jamie Butler host of The Lighter Side Show
7:00 pm – 8:30 pm EST
Alignment is the Key with question and answer session afterwards- Trance Channeling Maitland with Jamie Butler
Saturday June 23
9:30 am – 10:00 am EST
EST Opening Lesson: Top Vocabulary Words that can Block Your Mojo! with Jamie Butler
10:00 am – 11:00 am EST 
Clairvoyance and Emotional Intelligence in Business with Laura Boone Host of The Real Ethereal.
11:15 am – 12:15 pm EST
Mindfulness and Movement: Introspective Journaling for Healing with
Kenya Jackson-Salters
12:30pm – 1:30 pm EST
They Call Us Channelers Documentary creator Kevin Moore
1:45pm – 2:45 pm EST
Lucid Channeling/Speaking "Finding Your Flow" –Darshana Patel
3:00pm – 4:00 pm EST
Wholeness and Emotional Harmony with Our Animal Companions with Heather Mays-Certified Intuitive Counselor and Animal Communicator
4:15pm – 4:45pm EST
What does it mean to BE a WHOLE-NESS BE-ing with Megan Covington Medium – ExtraSensory Luminary
5:00 pm – 6:00 pm EST
Channeling – The Secret to Having the Body, Career, Relationships and Life You Really Want. A channeling of ZE-ED, a Group of Higher Vibrational Beings who live on the edges of expansiveness with Tamalla Mallet of Your Own Soul
Sunday June 24
9:30am – 10:00 am EST
Small Lesson: Top 5 Tricks to Connect to Energy with Jamie Butler 
10:00am – 11:30 am EST
BECOMING YOU: Self Care 101 with  Julia Spinolo host of Medical Girl Mystical World
11:45am – 12:45 pm EST
Achieving Positive Purpose in Life and in Business Through Spiritual Guidance ending with a gemstone crystal healing meditation with Marianna Harangozo
1:00 pm – 3:00 pm EST
Energetically Clean Spaces: Living with psychic abilities in the open world. Grace will talk about ways to create harmony at work and at home by adjusting your surroundings, maneuvering your energy and using intent.  -Trance Channeling with Grace by Jamie Butler
---
PREVIEW THE FREE GIVEAWAYS!
Wholeness Living Online Expo is doing FREE GIVE AWAYS through out the whole event to the attendees! Check out what is in Basket #1. There are 5 baskets to give away each with different items in it and several single give aways through out the weekend! Get your ticket now and win some enlightening swag!! You must be watching to win! Over $350 of services and products: Wholeness Living Online Expo Giveaway Basket #1
Centered Self Julia Spinolo, DNP, APRN-BC, Reiki Master, Owner of Centered Self, LLC
Host of Medical Girl Mystical World on The Lighter Side Network
1 FREE Reiki session ($90 value).
Your Own Soul Tamalla Mallet President of Learning you Education, LLC and Your Own Soul
1 free access to the online group channeling sessions beginning in July 2018. ($35 value)
30-minute Private Empowerment channeling session coupon for $75 (reg. price $200)
The Outdoor Journal Tour Kenya Jackson-Saulters Master workshop facilitator and a twice published self-help author.
The Grace in the Grit: 35 Ways to Master Peace through Being. ($15 value).
A Healing Spirit Carol Cassara trained hypnotherapist and past life regressionist and founder of A Healing Spirit
50 day subscription to Ahealingspirit.org online Affirmations for Healing or for Grief. One Affirmation delivered through email everyday for 50 days. Your choice of healing or grief based affirmations ($25 value).
The Crystals & Curiosities Cabin at Akashic Ranch Marianna Harangozo certified Crystal Healer, Yuen Method practitioner, Reiki practitioner for horse and human, founder of Akashic Ranch
Custom crystal bags ($30 value).
Sun in my Soul Sun in my Soul T-shirt: ($38 value).
---
MEET THE PRESENTERS:
Jamie Butler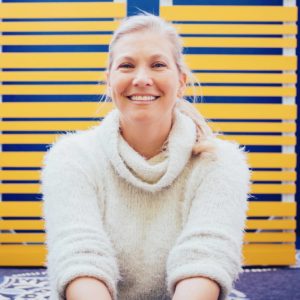 Jamie Butler is a natural born Medium, Wholeness Expert, and Media-Personality working internationally for the past 27 years. She is the author of With Love and Light: A True Story About an Uncommon Gift. Jamie is the founder of The Center for Love and Light in Atlanta, GA and co-founder of a nonprofit learning environment: The Love & Light Institute connecting the mind, body, emotion and soul to cultivate the potential from within. Jamie hosts The Lighter Side Show which encourages learning truths through humor while letting go of learned behavior. Her life goal is to teach people of all ages about the infinite possibilities for healing, joy and success available to us when wholeness living is incorporated into our daily lives
As Jamie says, "It's not Woo Woo, It's True True."
Laura Boone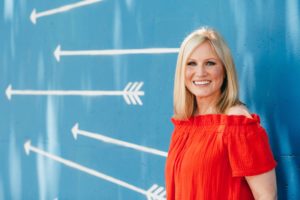 Laura Boone is a successful entrepreneur who has used her intuitive gifts of clairvoyance and clairsentience to help others grow and thrive for over 25 years. She is passionate about applying astrology, tarot and the esoteric arts in practical applications and committed to inspiring consciousness in companies, communities, families and individuals. Voted Top 25 Small Businesses in 2018 by Forbes.
Kenya Jackson-Saulters
Kenya Jackson-Saulters is a Master workshop facilitator and a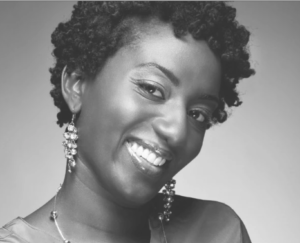 twice published self-help author.She is known for her unique brand of non traditional self help. Most recently, she has blended the health benefits of exercise, meditation and writing to form a custom personal development experience for women called The Outdoor Journal Tour. The Outdoor Journal Tour uses each of the aforementioned elements to provide clarity, healing, and connection to participants. Kenya has been an advocate for personal discovery through writing for roughly 10 years, and is currently a training to be a certified spiritual practitioner.
The Outdoor Journal Tour is a proud nonprofit partner of The Love and Light Institute.
Kevin Moore

The Kevin Moore Show is a long form conversations hosted by Kevin Moore. In October 2008 while at university Kevin Moore started his own online talk show The Kevin Moore Show. Kevin continues to interview the world's greatest philosophers, paranormal researchers, life coaches, spiritual teachers. In January 2015 Kevin opened up to his own intuitive abilities and started to channel multidimensional information which lead to his first documentary They Call Us Channelers.
Darshana Patel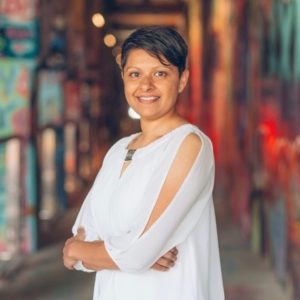 Darshana Patel is an Energy Intuitive, Medium, and Host of the show enLight'n Up on The Lighter Side Network. After 20 years in the corporate world, Darshana traded in her corporate armor for the tools of a spiritual warrior. Gifted from birth with the ability feel and re-pattern subtle energy, Darshana supports her clients in the energetic resolution and integration of emotion and cognition, leading to expanded perception and unleashed manifestation capacity. Darshana possesses an undergrad in Information Systems, a Master's in Transformative Conflict, and advanced certifications in organizational change and personal transformation.
Heather Mays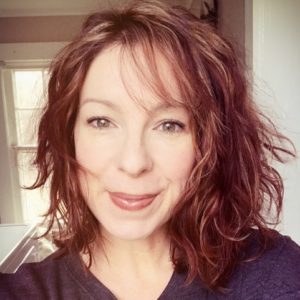 Heather Mays is an Animal Communicator, Reiki Master Teacher, Certified Intuitive Counselor, EFT Practitioner, Spiritual Medium and Energy Healer. She offers personally tailored sessions that combine multiple communication and healing modalities. This bespoke approach allows her to meet the specific needs of either human or animal client on a soul level and bring messages and healing for the highest good of all involved.  
Heather first realized she was able to communicate with animals when she was four years old. Because animals have been so important in her life, Heather has been helping people connect deeper with their own animals since then.  She volunteers with local animal welfare groups to use her animal communication and energy healing techniques to clear the physical and emotional traumas of rescue animals. Heather feels that the sacred connection we make to our pets is crucial to healing the heart, soul and energetic vibration of the whole family.
Megan Covington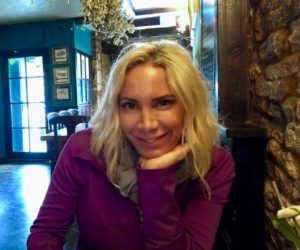 Megan Covington is a soul coach; an extrasensory luminary medium, channel, spiritual activist.  She uses her innate abilities under the benevolence of her I AM presence Higher Self, Angels, Ascended Christ Consciousness Beings to help you align with your Source Energy healing nature.  Within your sacred heart, we will facilitate conscious quantum energetic momentum. Together we catalyze redirect internal beliefs to embrace the remembrance of YOUR TRUTH, Your Divine Sovereign I AM power within.  Let's transcend, catalyze and illuminate together.
Dr. Julia Spinolo
Dr. Julia Spinolo is a native of Atlanta, GA. She's completed her bachelor's, master's and doctoral degrees in nursing. She's been a health care provider for over 20 years working in oncology, psychology, family medicine, higher education, and energy medicine as a Reiki Master. She has her own Reiki/Energy Healing practice, Centered Self. As a health care provider, energy healer, and former cancer patient, Julia has a well-rounded and unique perspective on health care and wellness. She believes that combining energy healing, such as Reiki, with a blend of Eastern and Western medicine optimizes individuals' overall health.
Tamalla Mallet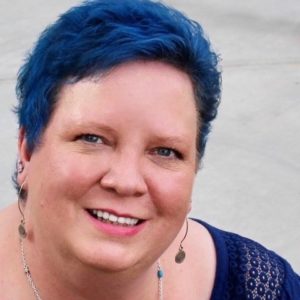 Tamalla Mallet is a Certified Catalyst Facilitator, Advanced Soul Realignment Practitioner, Better Brain Process Facilitator and Ordained Shamanic Magdalene High Priestess. She is the Founder and President of Learning You Education, LLC and Your Own Soul.
Tamalla Mallet's Sacred Work is all about helping people align with their Higher, Powerful, Abundant Selves and bringing all of that real, effective, powerful energy into their everyday experience. Whether it is through her private one on one clarity coaching, clearing past life and present life blocks and restrictions through her Akashic Records work or channeling Higher Beings such as Archangels Michael and Raphael, as well as, ZE-ED a group of Higher Vibrational Beings who live on the edges of expansiveness, Tamalla is always bringing in Divine Alignment and Self-Empowerment for everyone she works with. She helps her clients find their own unique Super Powers and then learn how to Wield Those Super Powers On Purpose, every day in every way so they really can Create The Live They Desire.
Marianna Harangozo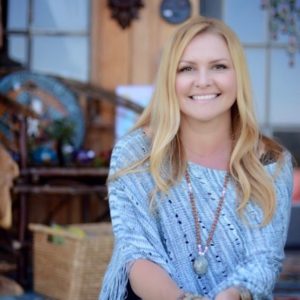 Marianna Harangozo  is a Certified Crystal Healer, Yuen Method practitioner. Reiki practitioner for horse and human,  Access Consciousness practitioner, natural horsemanship trainer, and wellness workshop facilitator.  Marianne also facilitates meditations and healing sessions guided by Spirit and using her gemstone crystal singing bowls.  She is a successful entrepreneur and spiritual visionary, and is also the founder and owner of the Akashic Ranch private wellness facility and The Crystals & Curiosities Cabin metaphysical store in Kamloops, British Columbia, Canada.
Akashic Ranch is a 250 acre section of sacred land, a natural healing space dedicated to the quest for personal growth, enlightenment and fulfillment through spiritual teachings offered through Marianne as well as those around the Kamloops area and beyond.
Marianne learned the steps to a better life through her own personal strife and has now opened her heart, home and sacred land to the many people who wish to experience the healing energy and serenity of Akashic Ranch.